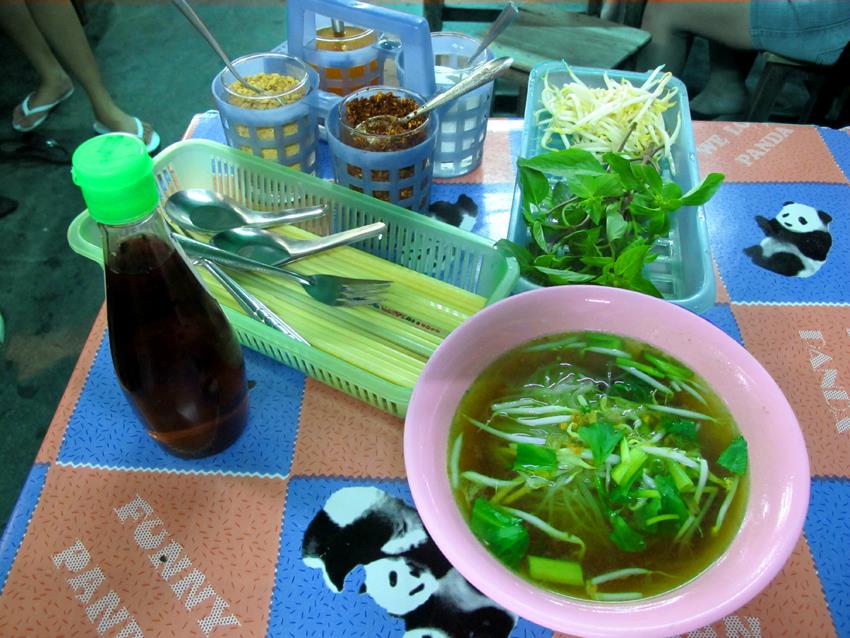 Top tips for fast festival meals
When visiting IFFR, you might not have a lot of time to do extensive research about where to eat. But something should fill that stomach, right? The festival venues themselves have good catering as well, but there's so much more! I made this list of good places to eat. They are all located near the festival venues, and serve their food pretty fast. Most of these also serve plenty of vegetarian meals. Click on the name of the restaurant for a weblink. Read the Dutch version here. 
Near Pathé/de Doelen/Schouwburg
Soi 3 – This is a brand new Thai noodle bar/restaurant. It's the little brother of Deli Bird on Katendrecht (see further down), so I cannot recommend you this one enough. It opens every day for breakfast, plus serves soups, salads, noodles and curries.
West-Kruiskade 63a, Mon-Sun 8:00-22:00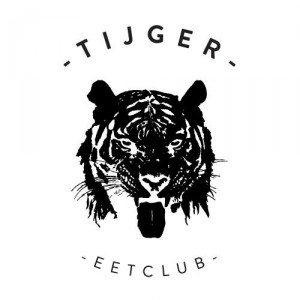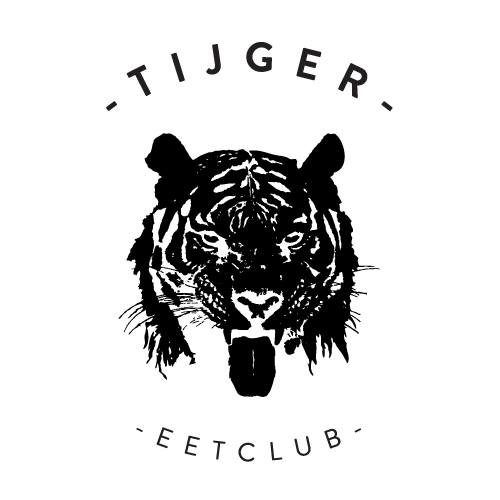 Tijger eetclub
I'm not entirely sure if this place serves your food quickly, because it doesn't exist yet. And it will close immediately after the festival. The Tiger Eating Club is  a pop-up restaurant by some local food entrepeneurs that earned their marks in Rotterdam with their previous projects. Sounds promising, also because they serve some mean G&T's. Mauritsweg 34 (formerly known as De Unie), daily 11:00 – 00:00
Lebkov
Situated right next to the Central Station. Good coffee, pre-packed sandwiches (which might come in handy on your busy days). Try the one with goats cheese and apple syrup. It's worth the short stroll from Pathé.
 Stationsplein 50, Mon- Fri 06:00- 20:00, Sat- Sun 07:00- 19:00
Lungo This one is a but hidden. When you go to see the IFFR exhibition Domo de Europa Historio en Exilo (recommended!) you'll find it on your way. They do a good lunch, coffee and the like.
 Delftseplein 39, Mon- Thur 9:00-17:00, Fri 9:00-21:00. Sat-Sun gesloten
Fam. Schipper Patat This french fries /chips van is located opposite the IFFR offices. Many hungry employees refound their strength after a break with the fries from this self proclaimed Frying Institute Schipper. Without these, no festival…? They sure are good, if not the best.
Corner of Korte Lijnbaan/Karel Doormanstraat. Opening times vary
KlubKat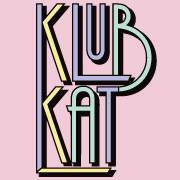 Another temporary festival hangout: in this former kebab shop you can take a break from hectic festival life. Croissants for breakfast, and after that Thai, Moroccan and Japanese toasti's, soups and wood-oven pizza in the weekends. And the best: cocktails! They also show a programme of survival films, live music and more. Part of the How to Survive… programme at IFFR. Kruisplein 151-153, Sun-Thur 10:00-01:00, Fri-Sat 10:00-02:00
Tai Wu An all time classic for the true festival tigers. Because of the generous opening times of this Chinese restaurant you can still go there after your last screening.  The great atmosphere and food make up for the service (I'm still not sure if the waiters there are kinda rude, or just being very efficient).
 Mauritsweg 24-26, Mon-Sat 12:00 – 2:00. Sun: 12:00 -1:00
Near Cinerama
Hamburg & Burgertrut The Witte de Withstraat is becoming the place to get a good burger- even veggie ones. Both Hamburg as Burgertrut make some good ones, and are friendly priced. Burgertrut is the most friendly to your budget, the burgers at Hamburg are slightly better.
Hamburg: Witte de Withstraat 94b, Mon-thur 16:00-23:00, Fri-Sun 12:00-23:00
Burgertrut: in Worm, Boomgaardstraat 71, special festivalmenu.
Warung mini This has been a great place to get a late night snack for over 25 years, and it's still going strong. The interior may remind you of a Swiss cheese fondue place, but don't let the looks fool you. It serves great Indonesian-Javanese-Surinam food. Try the saoto soup or filled bara's. Watch out for the spicy yellow stuff. Witte de Withstraat 47, Mon-Thur 12:00-0:00, Fri 12:00- 06:00, Sat 16:00- 06:00, Sun 16:00-0:00
Hopper At Hopper's they take coffee very seriously, and lunch just as well. Home-baked sourdough bread, homemade soups.  A perfect lunch spot – if you don't mind sitting next to all those bearded hipsters and their macbooks, that is. Only open at daytime.
Schiedamse Vest 146, Mon –Fri 08:45-18:00, Sat 10:00-18:00
Ter Marsch & Co This in another nice new place in town! Ter Marsch offers you drinks, snacks and meals, such as a pulled pork sandwich, home made fries and ceasar salad with farmer' s chicken. This one might be a little less suitable for vegatarians, as the menu is based on (good) meat. They promise to stay open 'till very late….
Witte de Withstraat 70, open 16:00- late
Near LantarenVenster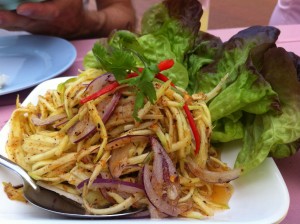 Deli Bird The restaurants at Deliplein are definitely worth the short stroll across the predestrain bridge that connects the Lantaren/Venster area to the upcoming neighbourhood Katendrecht – see this article I wrote earlier. There's loads of fine new places to eat there, (Matroos en het meisje, Bistrot du Bac, Kwiezien, Vislokaal Kaap), allthough for most of them you need reservations. Deli Bird, the best Thai in town, might have a spare seat left. And if not, you can also opt for take out. Order your Tom kha, and enjoy it while seated on the benches of the Rijnhavenbrug. With a view like that, who needs a movie? 
Delistraat 46c- 44a, Tue- Sun 17:00-21:30
Kopi Soesoe Also situated on the Deliplein, this relaxed coffee, lunch and music café with Indonesian roots serves a good toastie. You can even choose your own favourite vinyl to put on the record player.
 Sumatraweg 15, Wed- Thur 10:00-18:00, Fri-Sat 10:00-00:00, Sun 11:00-19:30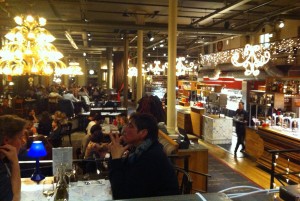 Hotel New York
This will always be a grand, cosmopolitan place. Enjoy an elaborate plate of oysters and other fruits de mer, or hop in for a quick bite. Nearly always crowded, but they work at high speed, so there's always room to fit in one more.
 Koninginnehoofd 1, daily 7:00 – 01:00
When you have more time (if not: make time – it's worth it!)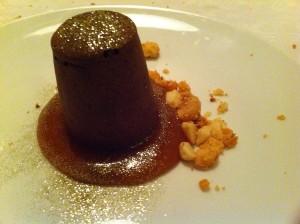 Restaurant de Jong Young chef Jim de Jong cooks marvellous dishes with vegetables, flowers and herbs, mostly from his own garden. Stylish and relaxed atmosphere. 
Raampoortstraat 38, Wed – Sun 18:00-23:00
FG Food Labs – Also situated in the Hofbogen area, close to Jim de Jong. Francois Geurds, of the two Michelin starred FG restaurant, (formerly known as Ivy), opens his new  playground on 22 January.  It's a restaurant, espressobar and coffee lab in one. Without a doubt a very special place. 
Katshoek 41, Mon-Sun 11:00-22:00
A proposito This is a good Italian family-run restaurant. Next to Central Station, underneath the big office tower. Only open on weekdays.
Weena 505, Mon –Fri 12:00-14:30 and 17:30-21:30
Dertien (Thirteen) The brand new food adventure of Pepijn Schmeink, former chef of Eendracht. He moved his wood oven to this new cafe- restaurant. More seating, a la carte menu. The chef still uses everything from head to tail.
 Schiedamse Vest 30, Wed- Mon 15:00- 24:00